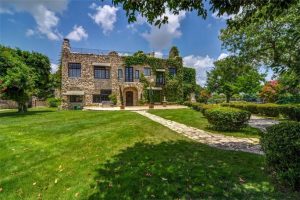 The benchmark for the world of luxury property differs significantly around the world, in terms of both starting price and attributes of individual properties.
Much like beauty, luxury can be said to be in the eye of the beholder. Often elusive, sometimes overused, but always out of the ordinary, "luxury" means different things to different people. In its broadest sense, luxury connotes quality, refinement, and exclusivity. But in the rarefied world of prime real estate, its definitions also encompass changing lifestyles, shifting economic hubs, the need for greater privacy, and environmental concerns.
What qualifies as a "luxury" home differs significantly around the world, in terms of both price and attributes of individual properties. Based on a survey of our affiliates in more than 80 prestige real estate markets worldwide for our Luxury Defined white paper, the average starting price for a luxury home across all markets is around $2 million, ranging to $750,000 in markets such as Durban in South Africa, and an astounding $8 million in Beverly Hills.
Given this disparity in prices for the basic starting point of luxury property, comparing the standard measurements of the luxury real estate market in a global economic powerhouse city to that of a smaller second-home resort destination fails to account for key market differences. To more accurately reflect and interpret the trends and market dynamics at play, we segmented surveyed markets into several categories, largely identified by population size, number of high-net-worth residents, buyer types, home purchase type, housing mix, and general economic indicators.
Cities and their surrounds dominate our first umbrella category, the "primary markets." The majority of luxury homes in these areas are purchased as primary residences. Markets grouped under this umbrella include Global Economic Hubs (large international cities), Metropolitan (mid- and small-size cities), and Suburban markets that surround cities.
The world's top 10 "Best of the Best" cities for prime property according to Luxury Defined, are all Global Economic Hubs, but several other cities are included in this category, such as Atlanta and Zürich.
Know more here.