Miragem Villas Exclusive Condominium
With a mild climate and elegance atmosphere, where nature and a sophisticated lifestyle go together in perfect harmony, Miragem Villas is an exclusive condominium of 5 exclusive residences all of which with 6 bedrooms.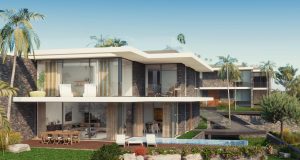 This luxury condominium embraces the Atlantic Ocean and it is located at a short distance from the Cascais Marina and the historic centre of town with its restaurants, terraces and sophisticated shops. Only at 2 minutes from the Estoril Casino, a centre of leisure and culture with its exciting shows – and less than 30 minutes from the Lisbon International Airport, you can feel the cosmopolitan atmosphere.
In an enviable location, right in the historic centre, this unique space stands up from the ground. Gazing at the ocean you can live as you've always dreamed: with all the refinement, total privacy and maximum comfort offered by the highest standards of modern architecture.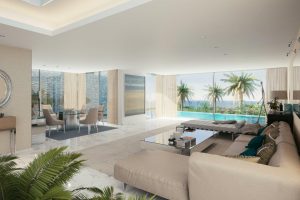 The generous windows and balconies invite natural light to come in and create a connetion between the intimate interior and the exterior. The garage, with 5 to 7 private parking spaces, helps to facilitate even more the residents lives. In the private gardens with lawned areas and trees, the superb swimming pool with a sea view invites
you to have a dip in the blue water or sunbathe on the wooden decking. Alternatively, the solarium overlooking the sea on the top floor invites also for a visit.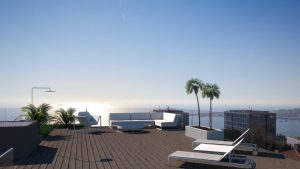 Exclusive Porta da Frente | Christie's.
More information, here.