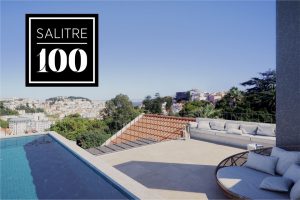 Porta da Frente / Christie's presents the latest development for sale, Salitre 100.
This new development consists of 24 apartments. These include two extraordinary penthouses in duplex and some properties with private garden.
From 1 to 4 bedroom apartments, this fully restored building, offers prices starting from € 500,000.
Almost all apartments have gardens, balconies and terraces. Some units even offer panoramic views of the city and the river, on the upper floors.
The building is under construction and is scheduled for delivery in the first quarter 2017.
This project strives for its excellent location. Here you can live in a residential area, calm and safe, a few minutes' walk from Avenida da Liberdade, close to Príncipe Real, Chiado or Rato.
The areas were well designed, with spacious social areas and efficient space distribution for each type of house.
See here, all the apartments in detail.