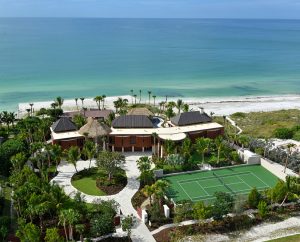 The Wimbledon Championships are in full swing. To mark this glorious sporting occasion we've placed some of the world's best tennis properties at center stage.
The All England Club, in London's leafy SW19, may be one of the world's most elegant sporting venues, but well-heeled tennis enthusiasts can create their own Grand Slam-worthy tennis haven steps away from the comforts of home. Today's top-tier tennis courts can be customized with unique features to hone the skills of the casual player or the most seasoned pro. These sophisticated courts can be equipped with a choice of playing surfaces like the vividly colored DecoTurf hard courts used at the US and Australian Opens, the red clay of the French Open, or traditional grass courts, which evoke the Old World grandeur of the All England Club itself.
To enhance the playing experience, state-of-the-art court accessories can range from floodlights, electronic scoring systems, and umpire seats to viewing pavilions and refreshment caddies. And for year-round, all-weather enjoyment, some properties even come complete with their own private sports complexes fitted with a host of luxury amenities such as convertible indoor courts with spectator seating, changing rooms, gyms, spas, and entertaining areas.
From a legendary Australian estate complete with an elegant grass court facing Sydney Harbour to a spectacular Hawaiian beach compound, custom built for a professional tennis player, these homes serve up a slice of tennis heaven.
332 Portlock Road
Honolulu, Hawaii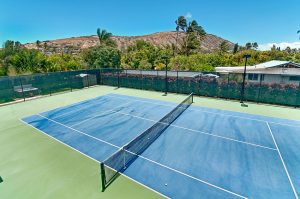 Riverbend
East Greenwich, Warwick, Rhode Island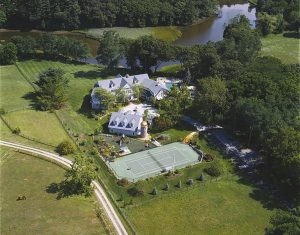 Arbor Hill
Fort Washington, Pennsylvania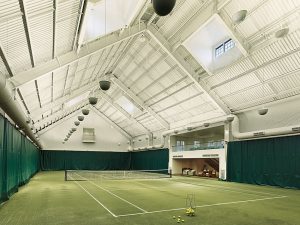 Briar Patch
East Hampton, New York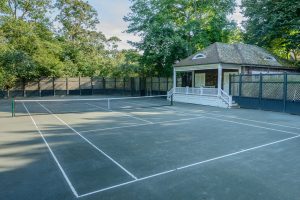 Find more here.