Whether for living or visiting, Lisbon is a city with the ability to offer the best of both worlds, from more vibrant and busy areas, close to the main attractions, or quieter neighbourhoods, where tranquillity reigns.
Lisbon is, therefore, an eclectic city. But that is only one of its advantages. Spread over seven hills and stretching along the Tagus River, the Portuguese capital is home to several neighbourhoods. Some stand out for their history, attractions, nightlife or commerce, and others for their tranquillity or proximity to green areas.
In any case, Lisbon has the ability to please and suit all tastes and lifestyles, and, it is worth remembering, offers an excellent quality of life, plenty of sunshine, mild temperatures, safety and unmissable gastronomy.
To help you make your decision if you are thinking of moving to or visiting the Portuguese capital, we have gathered some of Lisbon's main neighbourhoods for you to learn more about them.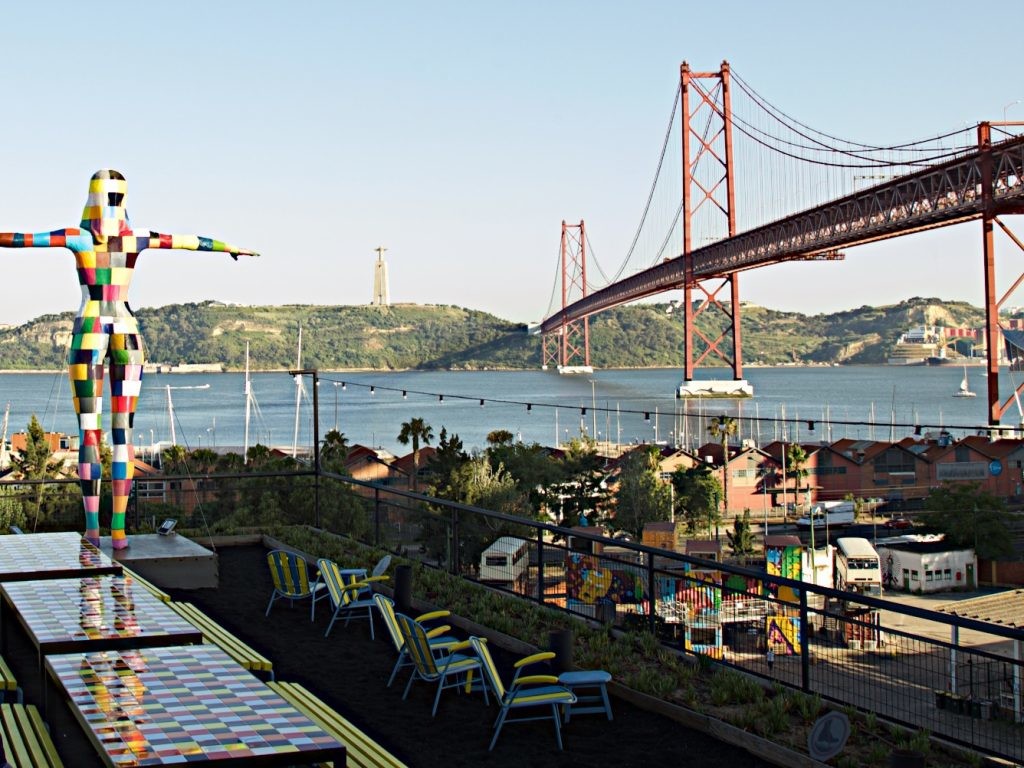 Alcântara
Located between the city centre and Belém, Alcântara is an elegant and revitalised area. Due to its proximity to the Tagus River, fantastic views can be reached from its buildings. Alcântara is very well known for the Docas de Santo Amaro, a riverside area where many bars and restaurants are located, and the LX Factory, an old factory and industrial complex which has been renovated and transformed into a "creative island" full of shops, offices and restaurants, where various events in the areas of fashion, music, architecture and cinema also take place.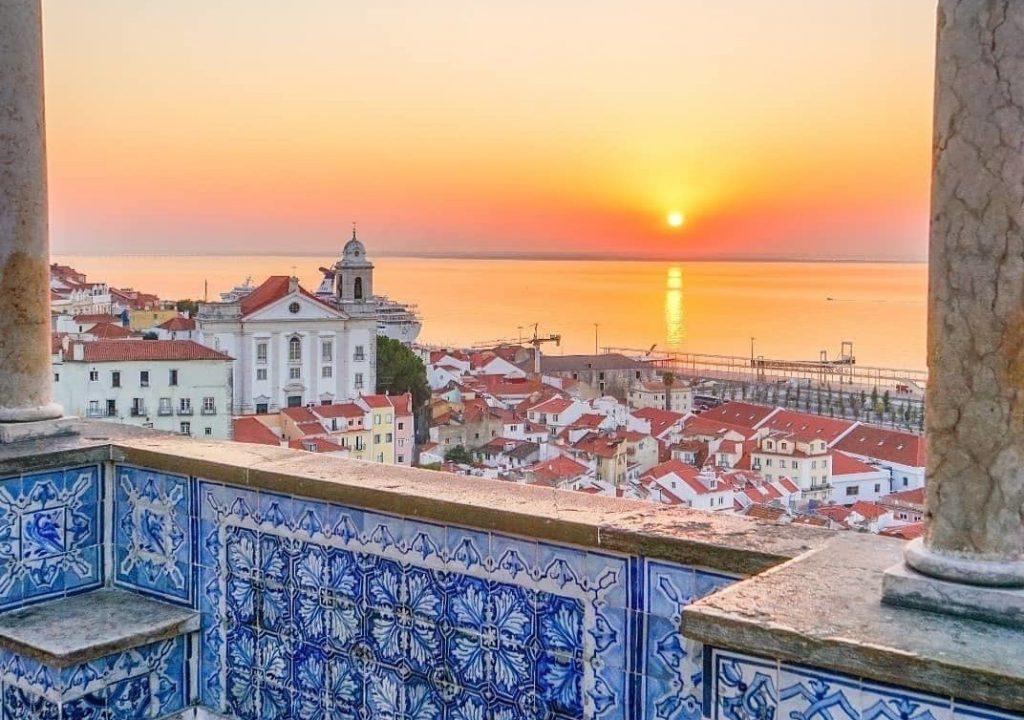 Alfama and Graça
Alfama is the oldest neighbourhood in Lisbon and the one where you can feel the real Alfacinha soul. This is situated along the hill towards the river, while the Graça neighbourhood is located around the São Jorge Castle. They are characterised by narrow streets and picturesque views, which can be best enjoyed from the beautiful viewpoints of Portas do Sol, Graça or Nossa Senhora do Monte. There are plenty of restaurants with traditional meals, fado houses and national monuments as important as the National Pantheon and São Vicente Church. Its renovated houses are great deals for those who want to live in the centre of Lisbon's atmosphere.
Avenidas Novas
An essentially residential neighbourhood, but still belonging to the centre of the capital, Avenidas Novas is close to Saldanha, Campo Pequeno or Praça de Londres, and to important commercial and cultural spaces such as El Corte Inglés and the Calouste Gulbenkian Centre, respectively. In this relatively new parish, created in 2013, there are several green spaces – such as the new Praça de Espanha Urban Park – playgrounds and schools, as well as bakeries and restaurants from all over the world and good transport links.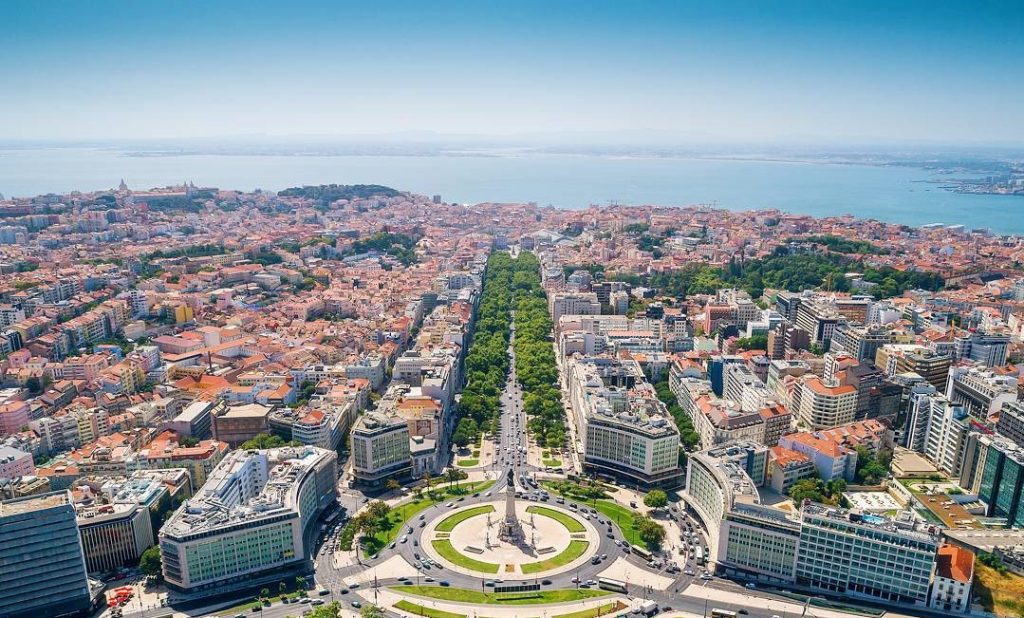 Avenida da Liberdade
Built at the end of the 19th century, Avenida da Liberdade is the most famous and luxurious artery in the country and hosts magnificent hotels, banks, concert halls, restaurants and shops of top international fashion and beauty brands, such as Dolce & Gabbana, Prada, Louis Vuitton, Gucci, Zadig & Voltaire, Burberry and Michael Kors. Bordered to the south by Rossio and to the north by Parque Eduardo VII, Avenida da Liberdade is lined with pavements filled with Portuguese pavement, grass, trees and kiosks, making it a true shopping centre and outdoor meeting point. Its residential buildings were recently refurbished, being one of the most desirable areas to live.
Baixa and Rossio
This is the heart of Lisbon, the true city centre in its purest sense. Here reside many of the main national landmarks, shopping and dining opportunities. This was the area of the city most devastated during the 1755 earthquake, and was rebuilt in the late 18th century. Elegant and majestic, these two neighbourhoods include the Praça do Comércio, with its gateway to the Tagus River, which is also home to the mighty Arco da Rua Augusta, and the Rossio railway station. These areas are gaining new life at the housing level, offering good opportunities to live or invest.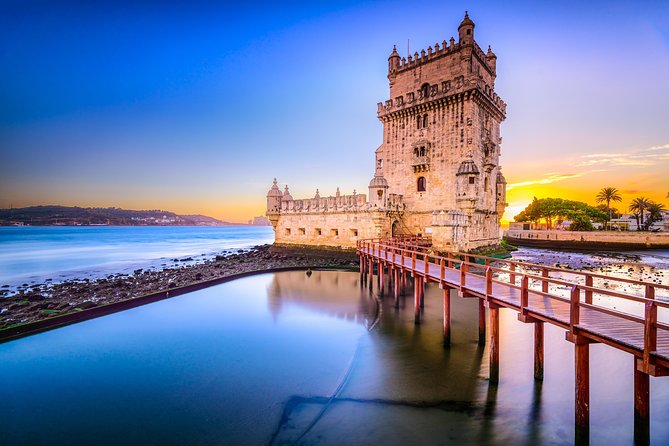 Belém and Restelo
These are the westernmost districts of Lisbon. But while Belém is a more touristic, Restelo is an influential residential neighbourhood, with a privileged riverside location, green spaces and tranquillity. Belém is very famous for its pastéis de nata (custard tarts), which need no introduction, and for being home to the city's most famous monuments and museums, such as the Jerónimos Monastery, a UNESCO World Heritage Site, the Belém Cultural Centre, the National Coach Museum, or the MAAT – Museum of Art, Architecture and Technology.
Campo de Ourique and Estrela
Campo de Ourique is also another one of the trendiest neighbourhoods. And we can easily understand why. This is undeniably charming and manages to combine and offer the best of a residential and popular, modern and traditional area. It is perfect for a stroll, but also to enjoy gastronomic delights. The various restaurants and the Campo de Ourique Market are there for that very purpose. Of course, in this last one you can also buy fruit, vegetables, herbs and spices.  Campo de Ourique also benefits from its proximity to the Jardim da Estrela, one of Lisbon's most beautiful green oases, home to exotic plants, curious statues and lakes.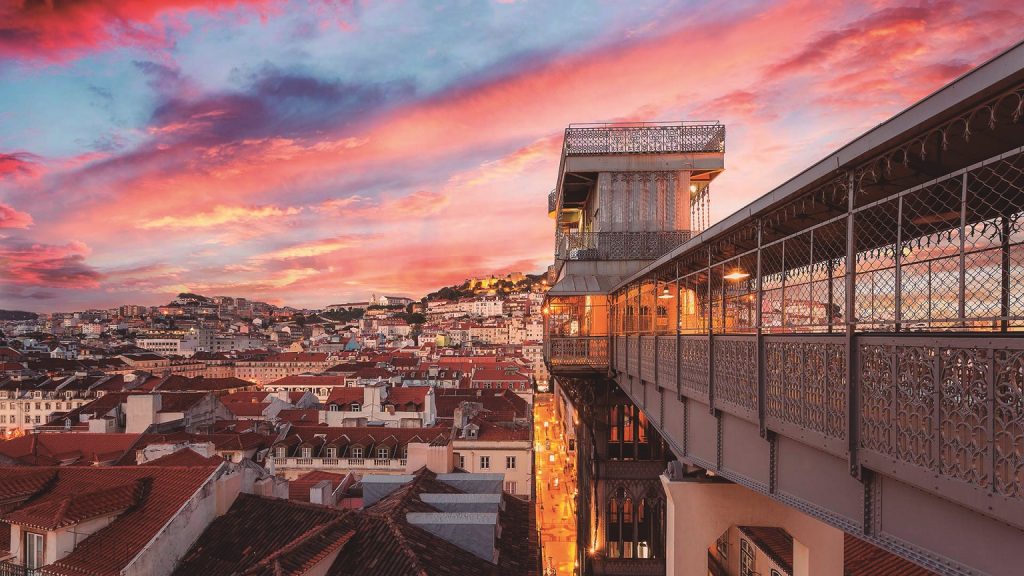 Chiado
Chiado needs no introduction. This is one of the best known areas of Lisbon and currently the most sophisticated of the city, perfect for a stroll, for shopping, for going to the café or the theatre. Full of cultural attractions, great public transport links, Chiado is a vibrant and lively area, where locals and tourists cross paths, and a good example of the frenetic rhythm of Lisbon's routine.
Marvila and Beato
Once an industrial part of the city, Marvila and Beato have been reborn and given a new lease of life and have become one of its most fresh neighbourhoods. This is where everything happens in Lisbon lately, with new restaurants, art galleries, bars and decoration shops emerging there, along with real estate growth and the proliferation of new businesses. Cultural complexes such as the Fábrica do Braço de Prata guarantee exceptional places for shopping or a good meal. Creativity, luxury and future are some of the characteristics that describe Marvila and Beato.
Mouraria
The former Moorish district of Mouraria, stretching from Alfama in the south to Martim Moniz in the north, is increasingly popular for its multicultural heritage, diverse history and fado – illustrated on the steps of São Cristóvão – which can be felt on a walk along the cobbled streets, and observed in the buildings and houses that still display art and decoration from the past.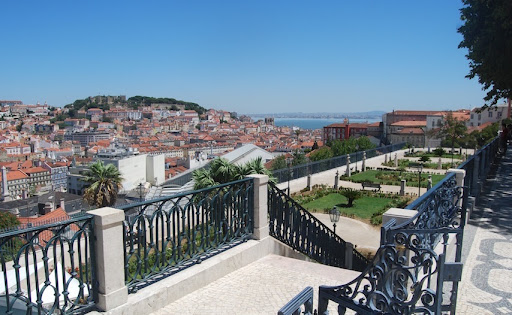 Príncipe Real
Príncipe Real is one of the most charming, quiet and trendy neighbourhoods. Here you can breathe an atmosphere that varies between the new fashionable places and the old memories. Full of commerce, with sophisticated shops, some of the most In restaurants in Lisbon and also gardens, this is an area that also stands out for the quality of its architecture.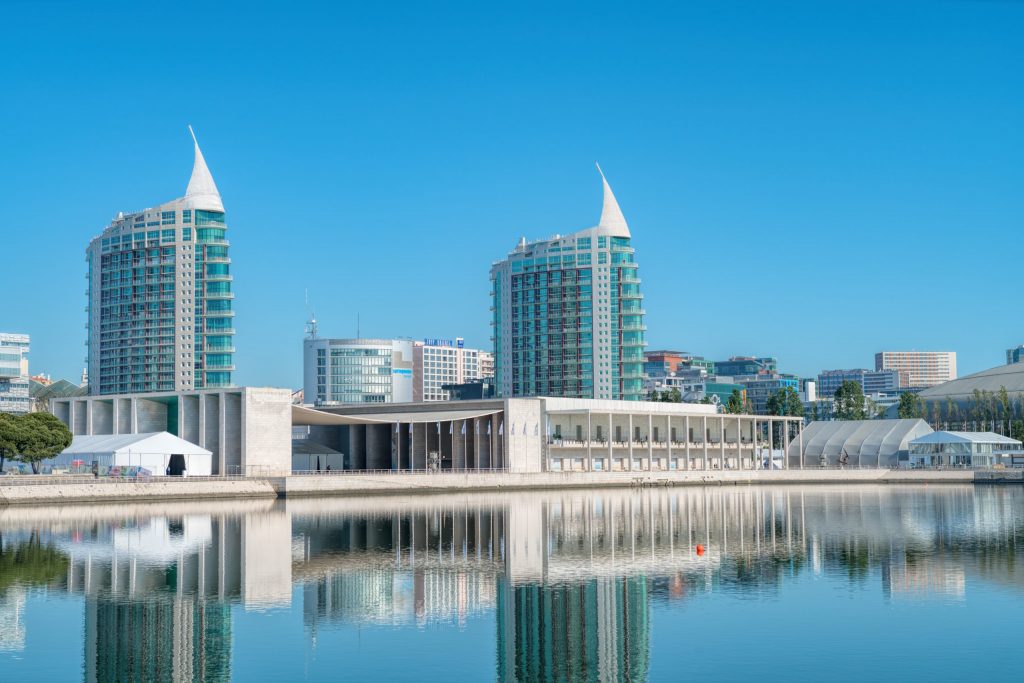 Parque das Nações
Designed to accommodate Expo'98, Parque das Nações is a modern area where the Oriente train station and the Lisbon Oceanarium are located. Closer to the river, in a waterfront location with green spaces, several restaurants and bars can be found. Parque das Nações has become one of the most desirable neighbourhoods to live in, being full of office buildings and apartments that stand out for their contemporary reference architecture.
Santos and Lapa
Lapa is another prestigious area of Lisbon, home to many embassies, consulates, luxury hotels and high-end villas. While Lapa is in the upper area, allowing you to enjoy impressive views over the river, Santos is located on the banks of the Tagus and is very popular with young people, with many art galleries, dance studios and night clubs. Santos also boasts a number of home decoration shops.