Impossible to describe in a single word, Chiado is one of the most fascinating areas of Lisbon.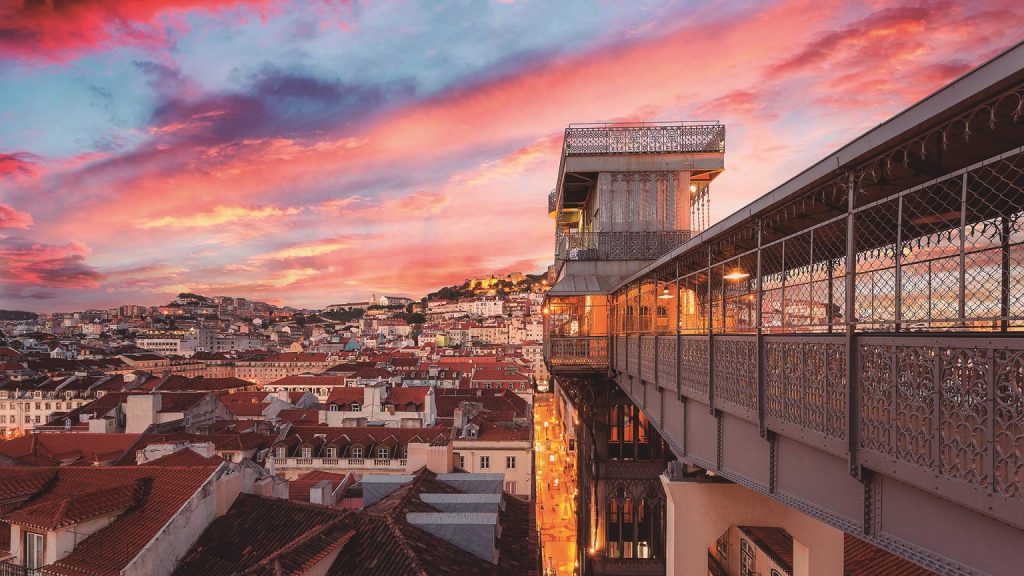 Located in the heart of Lisbon's historical centre, it can be said that Chiado is also an important centre of alfacinha life itself. Elegant, cosmopolitan, charismatic and full of life, Chiado is one of the most iconic neighbourhoods of the Portuguese capital, and is, therefore, one of the favourite points of visit for national or foreign citizens, and a prime address for Lisbon's culture, gastronomy, commerce and history.
Culture, tradition and modernity
Walking through Chiado is to experience a momentary journey through time, passing by Fernando Pessoa, who has booked a permanent place at the table of A Brasileira, or seeing the statue of Camões, in the square with the same name. However, this place is, at the same time, a breath of modernity, an obligatory passage of the busy daily routine of many, or an irreplaceable route for the shopping of others, either in Armazéns do Chiado or in the shops along its streets. This is a neighbourhood that never goes out of style, whether you' re going to the theatre, visiting museums, strolling through its gardens, having a coffee or enjoying a meal in one of the many author's kitchen restaurants, without forgetting the street artists who gift passers-by with their art.
The Tagus River as the backdrop
Undoubtedly a privileged area, where the excellent view over the river Tagus gives it an even greater pinch of charm, which can be appreciated from the streets, from its viewpoints or from the buildings, and the light so characteristic of Lisbon penetrates its streets with a particularly special glow.
Points of interest
The São Carlos Theatre, the Trindade Theatre, the various secular churches, Largo do Carmo, the Archaeological Museum of Carmo, the numerous art galleries, the typical and alternative shops, as well as the already mentioned Largo de Camões and cafe A Brasileira are some of the main highlights of Chiado.
Discover some of the available developments in Chiado: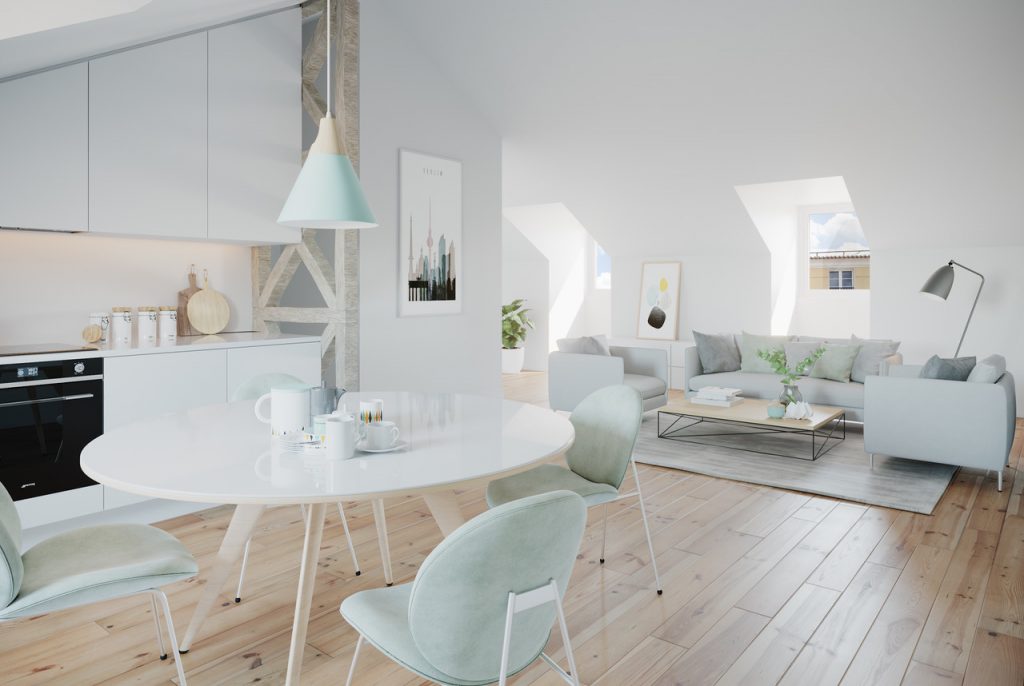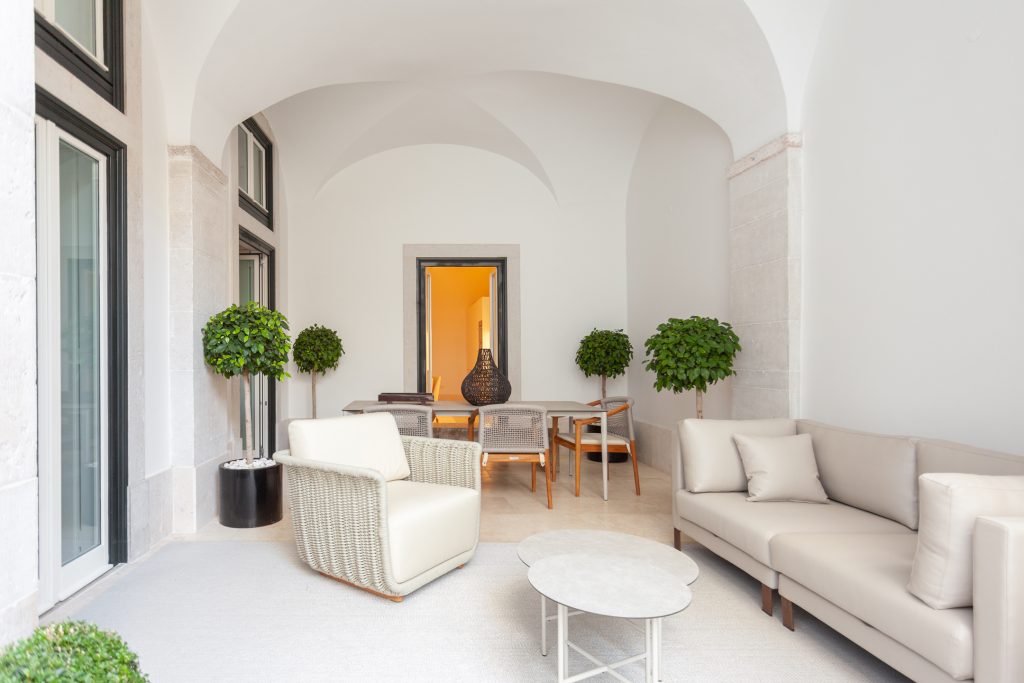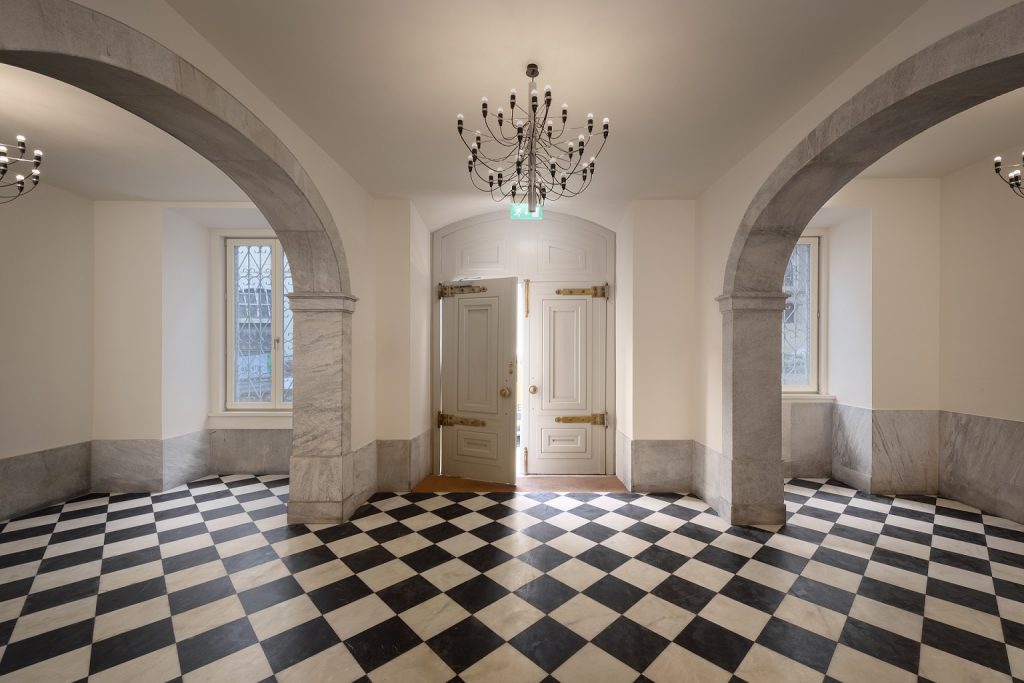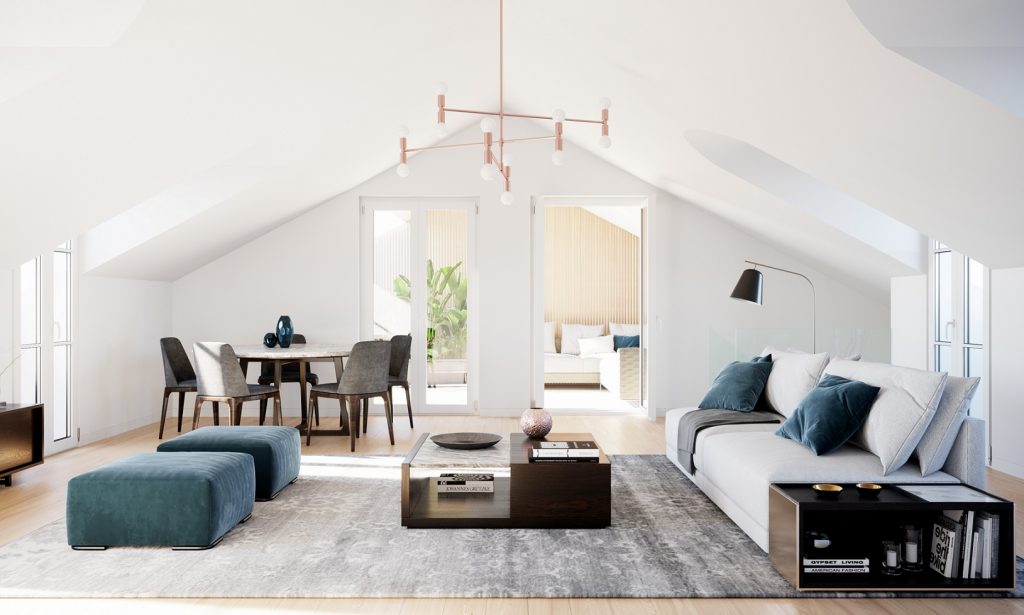 Discover these and other properties in the fascinating Chiado area at www.portadafrente.com