With many and long sunny days all year round, the Portuguese capital calls for an outdoors life style. Other factors add to the excellent climate, such as a privileged location – with a river reflecting all the city's beauty – a coast filled with nice beaches and an amazing mountain right next door; as such, the perfect conditions are met to just head outdoors.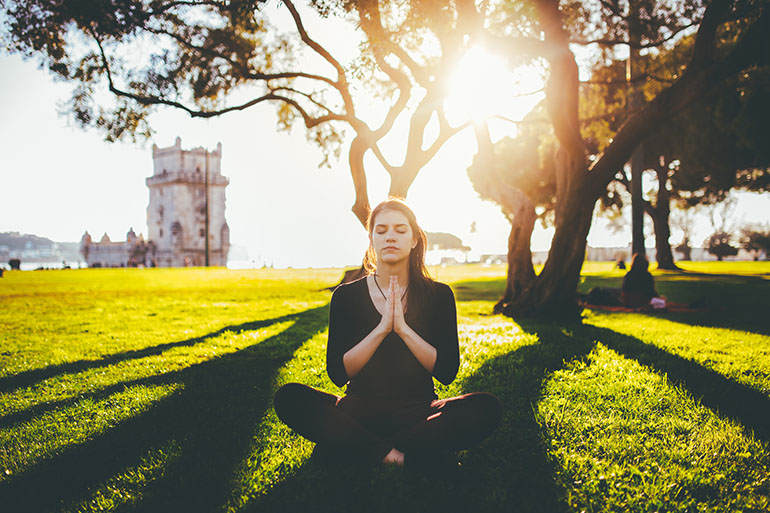 There are plenty of gardens in busy downtown Lisbon, places where the green foliage and immense trees jut in squares and in between the buildings, inviting for a walk, some reading, catch some sun, exercise, date, and enjoy picnics with friends and family.
Aside from the green spaces, Lisbon has a generous variety of outdoor cafes, the perfect choice to head outside and have a typical coffee or a fresh drink outdoors.
For the practice of physical exercise, there are several outdoor exercising equipment for free use in the main green spaces or promenades along the river, as well as bicycle renting stations. There is a long boardwalk from Oeiras to Cascais, perfect for walking or running, that leads us to the Guincho bicycle lane (ideal for long bicycle rides).
Nautical activities and water sports are another option in a city that is bathed by a large river and neighbors nice beaches. Boat rides, sailing, surfing, fishing or scuba diving are activities that are easier to access in Lisbon, than in the majority of the other European capitals.
The best golf courses can be found around Lisbon; they are of superior quality, propose luxurious dining, and privileged views of the sea, features that certainly leave no doubt as to why Portugal is considered one of the world's top golf destinations. And Sintra – the romantic town of high trees, wrapped in mysterious fog – right nearby, inviting for short walks around the old town, or longer ones through the hills; one only has to pick the day, and leave on an adventure.
Article in a Bestguide and Porta da Frente partnership.