Offering more sun than rain, Lisbon opens its arms to all outdoor sports' lovers. With the river at its feet, sailing is a major attraction, while the equestrian tradition inspires several horseback riding schools, and a high level tennis tournament with a solid reputation – the Estoril Open – inspires new talents. Check the main places to practice these sport activities in the Lisbon area.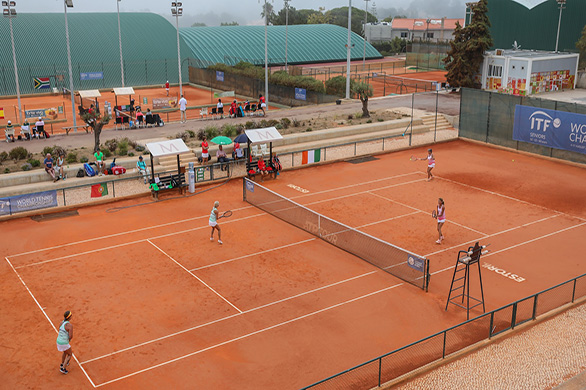 The Portuguese Sailing Federation is the recognized Portuguese entity representing this sport in the country and internationally, also regulating the championships and other competitions. The Associação Naval de Lisboa (Lisbon Nautical Association) is the oldest nautical club in Portugal (founded in 1856) and has sailing camps for young and adults. At the Náutico Clube Boa Esperança, located next to Cais do Sodré, there are courses in coastal sailing and high seas navigation sailing, facilitating equal access to all those that want to learn this activity. The Terra Incógnita Sailing Academy, at Santo Amaro's dock, offers sailing courses for all age groups. At the West Coast Lisbon Sailing Centre there's also initiation sailing courses, coastal sailing courses, several specialized navigation training, as well as short introductory courses for aspiring sailors. Rhythmic gymnastics, judo and swimming, as well as sailing, are some of the modalities practiced at the sportive club Sport Algés e Dafundo. Clube Naval de Cascais has the largest sailing school in Portugal, and is the chosen training ground for several professional sailors; the club stages many local events, as well as international regattas. Professional sailorman Nuno Barreto created the Oeiras Marina Sailing School with the objective of inspiring others to his passion and share his more than 30 years' experience.
The Sociedade Hípica Portuguesa (Portuguese Hippic Society) is the Portuguese entity that represents all the enthusiasts and competitors of hippic sports. It provides horseback riding classes, therapeutic horseback riding, and competitive equestrian vaulting. At the center Todos a Galope there's horseback riding classes, therapeutic horseback riding and several horseback riding workshops for children and youngsters between 6 and 16 years' old. The Estoril Coast Hippic Center has a wide selection of horseback riding tours, jumping school, hippotherapy, horse hosting, dressage school and birthday celebrations. Special attention goes to the Quinta da Marinha Hippic Center, equipped with 250 horse boxes, a dense forest and beach dunes nearby for horseback rides, a huge covered arena, 6 covered manèges, and a competition hippodrome. The Quinta do Senhor da Serra Equestrian Center has 20 boxes and 3 manèges for riding, jumping and dressage classes. The João Cardiga Equestrian Academy was established with a social solidarity objective and has classes available in hippotherapy, jumping, saddle riding and dressage.
The Portuguese Tennis Federation is the Portuguese entity that supervises the practice of tennis and establishes the championships and other competitions for regular tennis, beach tennis and wheelchair tennis; it is also responsible for prize awards, workshops and other learning activities. The Paço do Lumiar Tennis Club covers all ages and provides individual and group classes, competition training, tournaments and events. Escola CIF has 5 fast surface courts, 3 clay surface and 4 that are covered, and it's appropriate for high competition training. Near the Lisbon Zoo is the modern and renovated Clube Ténis Laranjeiras, set in the middle of a living zone and allowing those living nearby the practice of this sport, as well as access to an inviting outdoor café. Clube de Ténis do Estoril has hosted the Estoril Open since 2014, a high-ranking tennis tournament that brings many famous tennis players to Cascais, along with many adepts and new fans. Perfect for high competition training, Jamor Tennis Club offers classes to all age groups. Carcavelos Ténis covers several teaching levels and has vacation programs, normal classes and competition training. Clube Escola Ténis Oeiras integrates in its facility a gym, restaurant and shops, staging several tournaments such as the "Open Oeiras" and the "Open Juvenil de Oeiras". At the Beloura Tennis Academy there are appropriate courses for initiation, competition and improvement levels.
Article in a Bestguide and Porta da Frente partnership