Portugal is in the InterNations ranking as one of the countries where tourists feel the most welcomed, equally occupying an honorable second post position in a study conducted by JetCost. It's also the third safest country in the world (Global Peace Index 2019) and Madeira was elected as the top 2019 island destination in the World Travel Awards competition.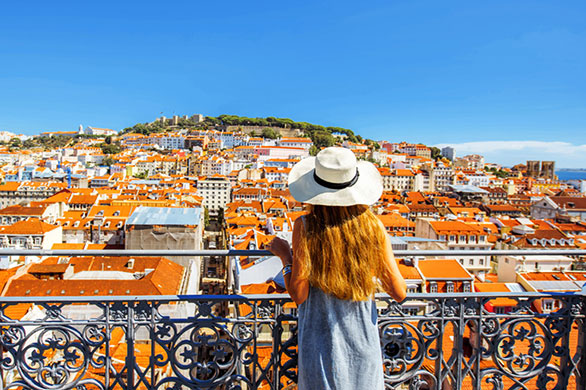 Portugal is recognized as one of the countries where its people have more easiness in understanding other languages. Very receptive to other cultures, Portugal has developed several programs directed to facilitate the integration of all those that want to live in Portugal, such as the National Center for Immigrant Support, an institution established on seven principles: equality, hospitality, citizenship, co-responsibility, participation, interculturality and consensus.
Lisbon has staged several large international events such as the Web Summit, and received many renown musicians during their world tours. Furthermore, multiple world celebrities have chosen the Portuguese capital to live in: Madonna, Marcello Antony, Monica Bellucci, Isabelle Adjani, Christian Louboutin, Nick Youngquest and Luma Grothe are some of them. Vocals and guitars join together in Alfama (as in other neighborhoods) to sing Fado, a world heritage much appreciated by tourists, and a fitting motto to spend animated evenings in comradery with the Portuguese.
Every year, multiple Portuguese hotels receive prizes bestowed by the World Travel Awards, as a testimony of the comfort and luxuries available to those that visit the country; there are 26 Michelin-star rated restaurants serving the good Portuguese cuisine, so appreciated by tourists and locals alike. The attraction posed by the excellent Portuguese wine – internationally appreciated by wine afficionados – must also be taken into account.
From north to south, such as in the Douro region, there are enchanting retreats where large vineyards and properties are being eagerly sought by foreign buyers.
Oporto is a city much-appreciated by tourists and very inviting to live in, while Lisbon and Algarve's capital are holiday references for many, the first for its cosmopolitan life, and the latter for the paradisiac beaches.
All these elements are part of the Portuguese hospitality and welcoming culture, so cherished by those that seek Portugal to live in.
Article in a Bestguide and Porta da Frente partnership